NEW !!!Guadalupe is now on Face Book
Join the group
GOD BLESS



AMERICA


USS Guadalupe AO 32




Flag Call Sign: "November India Bravo Papa"
R/T Call Sign: "Glitter Kilo"

Photo Anthoi Vietnam 1969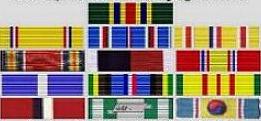 Guad Earned 24 Battle Stars Link
Midway- Attu- Guadalcanal- Gilberts-Truk-Marianas-Leyte Gulf-Lingayen Gulf- Iwo Jima- Okinawa
Last surviving ship of the Battle of Midway when Decommissioned 1974

Home Ports: Long Beach/San Diego, California
Nicknames: "Tijuana Taxi" "Greasy G" "Granny"
Navy's Oldest Active Fleet Oiler at the time of Decommissioning
"She may be old But She Still Put's Out"

"Unoffical" ships motto

Granny Flag
Welcome Alongside


Dedicated to all those who Pumped: Black Oil, ND, JP-5, & AvGas.
Highlined: Mail,Passengers, Movies, Bullets & Beans.

&
My Cargo Crew who pumped in tropical heat to arctic cold from Singapore to the Aleutians.
On Dixie & Yankee Stations, in Haiphong Harbor and off Vladivostok
This site has over 61 pages & 275 image's
"SERVICE TO THE FLEET"


Cimarron Class Fleet Oiler:



Displacement: 24,830 tons
Length: 553'
Beam: 75'
Draft: 32' 4" Full Load
Speed: 18 knots
Armament: 4 5"/38 DP, 4x2 40mm, 4x2 20mm
Complement: 275
Capacity: 146,000 barrels
NSFO 8,610,000 gal, JP-5 1,344,000 gal, ND 2,352,000 gal, Av Gas 200,000 gal
Geared turbines engines,
4 450# CE K type Boilers, twin screws, 30,400 hp
Maritime Commission T3-S2-A1 type
Built at Newport News Shipbuilding & Drydock Co.
EX ESSO SS RALEIGH

Acquired by the Navy June 1940
Commissioned June 1941
Stricken from Navy Rolls 5-15-75 Disposed of 10-16-75 by MARAD Sale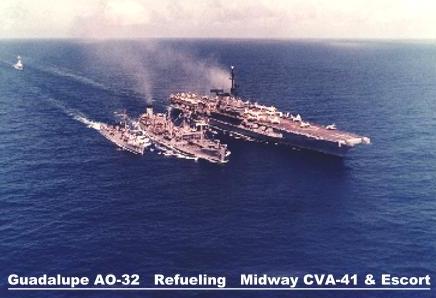 Guadalupe II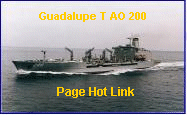 My Personal Thanks to The USS Sterett DLG-31 "The Best Damn MIG Killer On Yankee Station"


USS Sterett Link
Sorry the Guest Book is gone Tripod no longer supports it.
Join the Guad Reunion Ass'n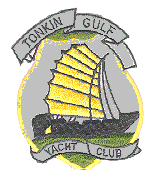 Visit Yacht Club Site on Facebook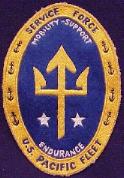 Click for more shipmates

WEBMASTER needs your help!!!
Items needed for this site.
Photos, Sea stories
Thanks to Comm Officer Gordon Kaufman for the R/T Call Sign.

This Site Created 1/14/00
by Wm Fair HTC USN Ret.
Served aboard as HTC From 4/72 to 5/74
Transferred to FltTraGrp, Pearl Harbor
Last Update: 6/14/16